| | |
| --- | --- |
| Autoclick Posting Tool | Easy to use tool to help you create and post ads in Craigslist, Backpage, and other online marketplaces. |
Faster Better Posts on Craigslist, Backpage, and other Classified sites
Our Posting solution reduces the amount of time it takes to post your ads by integrating with your preloaded vehicle inventory and images. Your campaigns will take less time and yield more leads through better ad content when compared to manual posting.
Drag-and-Drop Posting
Posting has never been easier. Our drag-and-drop method of completing the post form is quick and simple and is flexible enough to avoid "ghosting" and other Craigslist pitfalls.
Drag-and-drop completion of post form.
Use built-in template designs or create your own.
Automatically add catch phrases to your post titles.
Post Manager Screen
Our Post Manager screen gives you a bird's-eye view of post status, click counts, post frequency, and other useful metrics to help you fine tune your campaign for best results.
View post status, frequency, and location by vehicle.
Templates
Use one of our several ready-to-go HTML or plain text templates or create your own with our easy-to-use control panel. Text templates can be used for Craigslist while HTML and Image templates may be used for other marketplaces such as Backpage
Plain text templates for Craigslist.
HTML, Image-based for other services.
Merge text in about the vehicle you are posting or your dealership profile.
Dealer Profiles
Create multiple dealer profiles to post ads for different roof-tops or markets. The profile feature allows you to vary and fine-tune your message for optimized results
Vehicle Image Gallery
Our Image Gallery page will help you quickly download all or select vehicle images for manual upload into Craigslist. Quickly add text to the top and bottom of images to display email, website, and phone numbers in your ad.
Quickly download all or some images in a single zip file.
Add text to the top and bottom of images.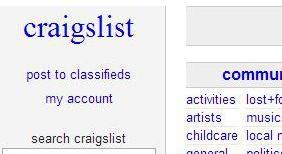 Key Features
Save Time with Drag-and-Drop Posting

Plain Text posting for Craigslist

HTML/Image posting for other services.

Post Manager Shows Click Counts

Fast Download of Vehicle Images

Add Text to Vehicle Images

Works with Craigslist and Backpage
Availability